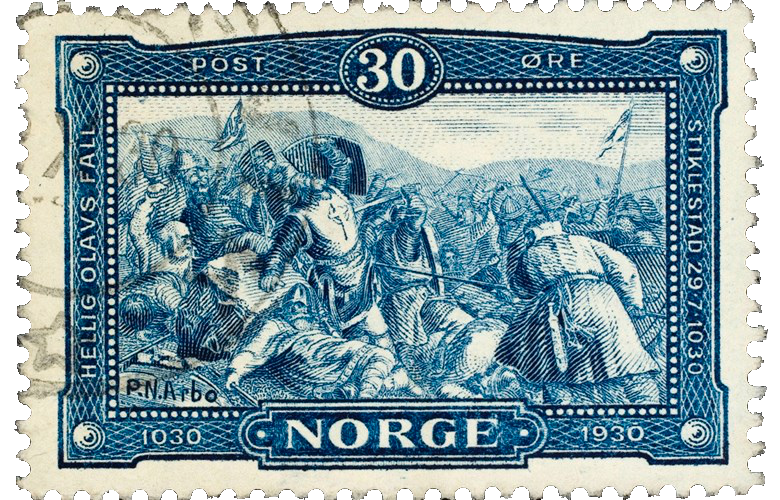 I have always been fascinated by both history in general, and local history.
One subject i have dived into is the history of the people emigrating in the 1800 century from the poor valley Eksingedalen at the west coast of Norway, to the "beloved land" Amerika. There are many exciting stories, as about people killed by the indians, and the story about Gullic the gift-giver (Norwegian only) which initiated building of Nesheim Church. More stories will come. Some of the articles from "the old page" will also appear her, than with additional material as family-maps, geographical maps, etc. An example is the article about Jakob Jakobson Ekse.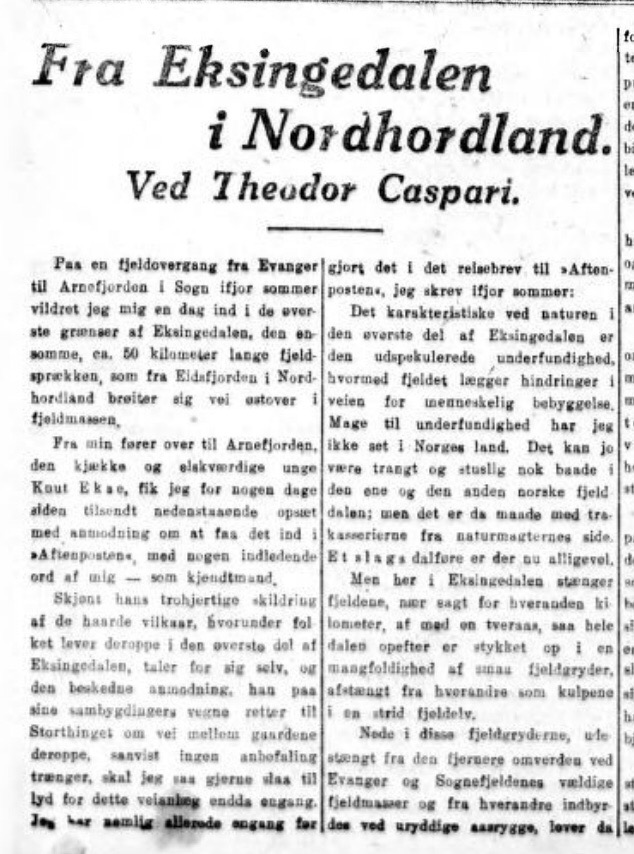 Another theme is ww2 history from the area, as about the crash at Kvitanosi Christmas 1942.
But there are also many other exciting stories to write about. As when the poet and explorer Theodor Caspari (1953-1948) hiked from Evanger, via the upper part of Eksingedalen to Arnafjord by the Sognefjord in 1919, with Knut Ekse from Eksingedalen as a guide. When writing about this adventure, he describes a fascinating picture of the people, the nature, and the living conditions in Eksingedalen at that time. An own article about this will come, and about Knut, which was a very enthusiastic person fighting for better living conditions, as building a road all the way up to the uppermost farm Gullbrå.
Pages with historical material:
Posts with historical material
- local history
The wally of Eksingedalen 1887

About 1 Mil (6.2 miles) north of the valley Teigdalen lies the valley Eksingedalen. If there is cramped and wild in the valley Teigdalen, with bad roads and sparse sources of nutrition, all this is even more of in Eksingedalen. Only those which from the childhood on have been used to such environments and such ...

read more
- emmigration history
Rev. Ekse

This article is an unchanged copy from www.trefall.com/emigration. New though are the additional data at the end, as sources, the geographical maps, and the family maps, although these are so far a bit un-complete. Jakob Jakobson Ekse b. April 27 1860, emigrated in 1882. He left April 21 1882 from Bergen 22 years and unmarried cotter, ...

read more
(Home)